I'm a meat and potatoes kinda guy and this meal will definitely scratch that itch. Big, meaty meatloaf patties covered in a thick brown gravy with mushrooms, onions and peppers.  To top it all off, pile it on a big heap of my Parmesan Garlic Thyme Mashed Potatoes (Link to the recipe is below). If you're looking for filling comfort food, look no further.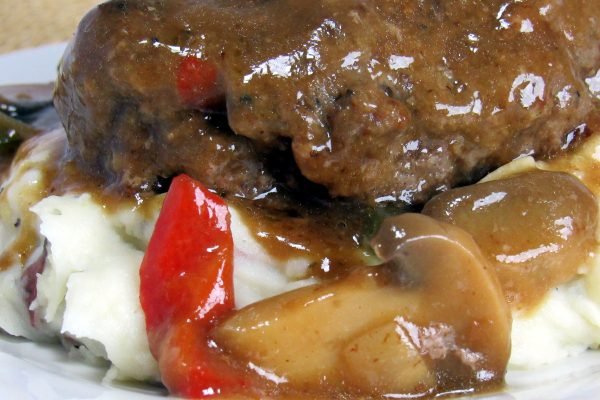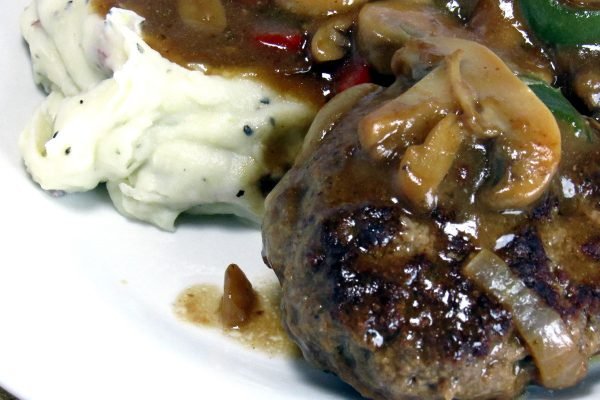 Related Recipes
Parmesan Garlic Thyme Mashed Potatoes
Products to help you cook your Meatloaf Patties
Please follow and like us:
There are some gravy mixes that make 2 cups of gravy. If that's what you have, only use one package. We're shooting for two cups of gravy.
If you prefer to make gravy from scratch, I put a link above to my Garlic Beef with Mushrooms which contains a gravy recipe which will work for this.